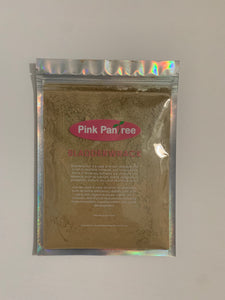 Bladderwrack is a common sea weed, a type of brown algae that's characterized by its branches with small air sacs.
Bladderwrack has a wealth of bioactive compounds that possess antioxidant, anti-inflammatory, anti-tumor, anti-obesity, anti-coagulant and anti-diabetes properties.
just like kelp and sea moss supplements, bladderwrack can be used to reverse nutrient deficiencies and promote overall health.
with Bladderwrack and sea moss combined you have the full matrix of essential minerals our bodies are comprised of. 

Bladderwrack is a common brown algae that's valued for its iodine, antioxidant and fiber content.
This brown algae is used to reverse an iodine deficiency, aid digestion, boost weight loss, promote healthy aging and support heart health.